Our experience in the Dutch Game Garden
Despite the Netherlands being such a small country, the Dutch game industry is quite active. One of the clearest examples of this is the Dutch Game Garden. This is a complex of offices ranging from quite small to large enough for 20 people. Here you can rent an office relatively cheap (subsidised by quite a lot of things) and it is the perfect place to work from.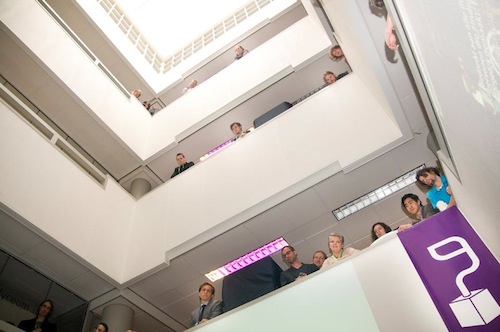 However, the office itself is by far not the only appealing thing the DGG has to offer. Every month there is an organized 'networking lunch'. Here you can test some games, or let your games be tested, as well as have a great meal and chat with all kinds of people from the industry. Often there are a couple of international visitors as well.
There are also a couple of internal talks held concerning running a company or making games in general, which are very interesting learning experiences. Besides learning from these kinds of talks, as far as we have experienced, every company in the building is willing to help or teach what they have learned. Needless to say, working in the DGG is teaching us a lot.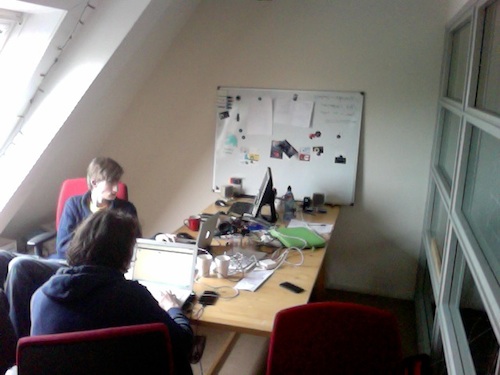 So what does Monogon do in the DGG? We wanted a central space to work from, instead of everyone working from home or getting together at random places. This helped focus on work. Because we like to make games 'working' is something we like to do.
In short, I highly encourage this kind of workplace. If there is any chance of getting one near you and you're into this kind of thing, I say get it done. If you do not have such a place, I'd suggest getting together with others from the industry on as much events as possible. Learning from others has so far been a great help to us.